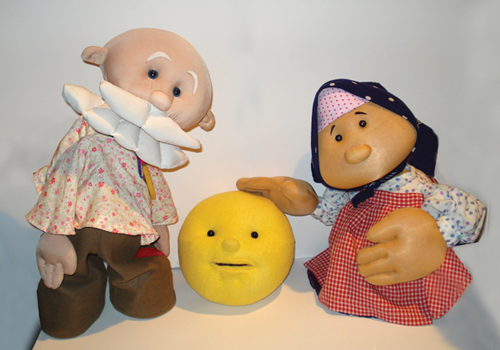 No publications added
Feedback submitted!
* Ja atsauksme neatbilst vispārpieņemtām normām, Leļļu teātris ir tiesīgs to nepublicēt
Duration: 1:10, 2 cēlieni
Recommended age: 3+
Stage, costume, puppet designer: Ilona Buraka
Composer: Valdis Zilveris
About performance
The version of the Russian folk tale "The Kolobok" (a little round bun) created by Nikolai Shuvalov is not a simple fairy tale as one may expect. Puppets are made to appear through a magic box-storyteller, which rattles a bit and has difficulty showing the things little visitors ask for. Although the box-storyteller somehow tends to mix up fairy-tales and comes up with characters and heroes from completely other tales, the end of the story will delight the kids – The Kolobok stays alive! The magic box will tell a different story; it will be a story made up and told by the kids themselves.